Alex Bruton, PhD, PEng, MBA
Dr. Bruton has spoken to and worked with corporate and educational leaders from Moscow, to Mexico, to Seattle, to Waterloo – in roles such as leading the design of western Canada's first innovation design school, building deep-dive teaching and learning professional development programs for international scholars, serving as international educator-in-residence at the Monterrey Institute of Technology and Higher Education, and being invited to speak on new venture / innovation design at Google.
He has worked in corporate contexts as an inventor, engineer, project and product manager, research manager, and cofounder of an innovation department (the latter failing quite spectacularly). He holds an MBA in innovation and marketing, a PhD in engineering, a certificate in nutrition science from Stanford, and a certificate in Learning Experience Design (LXD) from OISE.
In academic contexts he has enabled teams and worked with leaders of educational centres and institutes around the world, and he has been tenured himself in both a business school and an engineering school. He was elected as the inaugural Vice President of Pedagogy & Learning at the United States Association for Small Business and Entrepreneurship where he was founder and faculty director of its Teaching and Learning Scholars Program. And he has won awards that include: many teaching awards from students and peers; Peak Scholar for the "proven impact of his academic work outside of the academy"; and Canadian Entrepreneurial Educator of the Year to recognize "significant contributions made to Canada's economic growth and prosperity through education".
He was the Learning Experience Catalyst at SAIT's new School for Advanced Digital Technology. Before that, he was a tenured Teaching Professor at the University of Calgary's Schulich School of Engineering where he taught and did research in both engineering and entrepreneurship.
He works with Emphasize Design's Mike Le, publishing some great materials through the Straight Up Business Institute. Check out the educational impact and team leadership work being done there.
He's the founder of Educators Pro that provides personal digital ecosystems to leaders who want to scale and monetize their impact. The company is currently working with educators on a by-invitation basis, and looking forward to a formal launch in the coming months.
He's co-founder of The Extraordinary Experience Lab which champions processes and tools for the deliberate discovery, design, and assessment of extraordinary learning experiences and the educational products that bring them into the world.
In everything he does, Dr. Bruton aims to enable teachers, edupreneurs, administrators, and academic faculty and staff to design significant curricular experiences and thoughtful contextual change that will set them apart from their peers and improve their students' learning, professional wellbeing, and opportunities in the world around them.
He has the personal goal of making more accessible and deepening the impact of tools, technologies, methodologies, and frameworks for curriculum design, learning experience design (LXD), and educational development strategies.
Engaging keynotes, workshops, and programs to inspire action
Dr. Bruton is passionate about helping people and organizations seize their full potential. A dynamic and engaging innovation keynote speaker, he brings the perfect balance of energizing storytelling and compelling visuals blended with real-world experience, practical tools, and credibility.
He inspires and he moves audiences to take action by offering practical and effective approaches to driving individual action, team performance, and better outcomes.
His internationally award-winning programs and sleeves-rolled-up workshops have guided leaders of teams and organizations from around the world.
Through these and his extended and embedded engagements, he has helped leading managers, administrators, staff members, technical experts, creative geniuses, teachers, students, and entrepreneurs to become leaders of their own change-making initiatives and cultures.
He is at his happiest and most productive when helping people meet their potential.
Dr. Bruton's TEDx Talk on the Power of Innovation Literacy
Dr. Bruton's areas of deepest experience and passion include: strategic ideation; new venture design; design thinking; models and frameworks for education; criteria and cultures that foster innovation and significant learning; curriculum design and assessment; and educational strategy to enable tomorrow's learners.
Some of his most impactful talks for corporate and entrepreneurial clients:
Dr. Bruton regularly customizes talks and workshops to help his clients meet their needs. That said, some of his favorite topics include the following:
Building culture and an organization where the best ideas win
Most of your ideas suck (but they don't have to)

Strategic ideation before strategy: Growing the muscles and practices for big value innovation

You trust your team to 'build it right', but are they 'building the right it'?
Tapping the corporate entrepreneurship mindset on your team
There's no such thing as a social entrepreneur (and the 5 steps for becoming one)
Some of his most impactful talks for educators:
Riding the wave of disruptive innovation in education
Design thinking and the lean startup ain't all that
Why we need to innovate how we learn to innovate
The 

course

 learning experience of the future – a tour of likely futures and ways you can lead
How leading educators around the world are designing the future of learning, and how you can too
Strategic Ideation before Strategy: Building the muscle for big value innovation in and beyond the classroom
Innovation for the educational leader: Getting past the all the buzz words, stock photos, and Post-It-Notes-on-the-wall-for-the-sake-of-it in order to help you lead innovation in educational contexts
Some examples of his educational and program leadership:
Any money received from speaking, workshops, and initiatives such as these goes toward The Innographer's open education and social impact initiatives.
Research, invited keynotes, and other contributions
For those who care about such things, Dr. Bruton's dissemination record includes the following which has taken him from Moscow, to Mexico, to Seattle, to Waterloo, to Greenland – and lots of great places in between:
13 invited plenary talks and keynote addresses at academic conferences
18 invited workshops or expert panels in academic venues
17 invited talks or plenary keynotes in corporate and community contexts
27 research publications of which 6 are in journals and another 7 are in peer reviewed venues
16 conference presentations of research and scholarly work
19 proprietary industry reports
1 public domain invention and 1 undisclosed corporate invention
1 TEDx talk
Don't take our word for it
Pat Letizia
Executive Director – Alberta Ecotrust Foundation
Alex Bruton has a special gift. He is both skilled as an innovator and design thinker, and as someone who can teach people to innovate and craft and test big ideas. We recently engaged him to headline our annual conference – not just as a knowledgeable and entertaining speaker – but to integrate his expertise into our program design and delivery.
This was a new approach for us and Alex exceeded our expectations. He really paid attention to our learning objectives and our audience, keeping participants excited and engaged throughout the two days, weaving interactive skill-building sessions and tools into the conference theme and program.
Alex Bruton is simply brilliant! He brings a fresh approach to the work we do every day. I strongly recommend him as a speaker and innovator. He could change your world.
Kevin Crowe
Executive Vice President Strategy – Long View Systems
Dr. Bruton's tools and approaches have had incredible impact on our organization. As an executive responsible for innovation at a technology company I have been to many seminars and events trying to improve our ability to innovate.
These have been the most impactful we have used. Our team is now having deeper more constructive conversations about innovation. We're creating innovative and powerful ideas beyond what we historical have produced.
We were using them within hours and they now have become an integral part of our organization.
I highly recommend his approaches to anyone trying to create innovation inside their organization.
Tom Swartwood
Entrepreneurship Fellow & Senior Lecturer – Pappajohn Entrepreneurship Center & Ivy College of Business
Alex Bruton is very personable and engages easily with his audience. He has developed and seamlessly incorporates first rate graphics and examples to illustrate and bolster his verbal presentations. He listens actively (not something most of us do enough of) and interacts comfortably with his audience.
His workshops and lectures appear deceptively simple, and that is a clear reflection of the time and thought he puts into preparing and practicing his remarks. He uses real life examples that are accessible to a wide audience, but can shift into and out of "academic mode" as appropriate.
In short he is a triple threat presenter; informative, entertaining, and expert.
Erin Piper
Grade 5 teacher – Connect Charter School
Alex Bruton is a thoughtful and engaging speaker. He gave an innovative and inspiring talk last year to a group of educators from across the country at the inaugural ConnectEd Canada Conference held in Calgary, Canada.
He challenged the audience to consider how we can best prepare students for the world in which they will be living.
Using a blend of humour, stories and creative images, Alex challenged the audience to consider viewing education from a different angle.
I highly recommend Alex Bruton as a speaker who is provocative and insightful and isn't afraid to push the boundaries around education and innovation.
Rebecca White, Ph.D.
Director, Entrepreneurship Center and James W. Walter Distinguished Chair of Entrepreneurship – University of Tampa
The day to day responsibilities of being a university professor and administrator don't ever seem to provide enough time to do the kind of deep work that contributes in a meaningful way to the discipline and my research and teaching goals.
Having the chance to remove other distractions and get together with colleagues to explore the boundaries of teaching and learning [in Dr. Bruton's teaching and learning scholars program] was a gift that has continued to provide great benefits.
Mark Turner
High School Teacher, Building Futures – Rocky View Schools
The Go Deep Entrepreneurship Teaching and Learning Scholars Program was an experience that has impacted not only how I will approach teaching entrepreneurship but how I approach teaching students.
It has reminded me to focus my efforts on creating learning experiences that teach to the hearts, heads, and hands of my learners. It has also reminded me that when I want to solve a problem, better to ask for help than to teach in isolation.
Dr. Colin Jones
Senior Lecturer of Enterprise Learning – University of Tasmania
The process of forming a mastermind group for entrepreneurial education has been wonderful. By far the most enjoyable and intellectually stimulating experience I have had in this domain. I can't wait to continue learning from and helping my mastermind colleagues into the future.
I would recommend this process to anyone interested in advancing theirselves and/or interested in advancing the domain of entrepreneurship education.
Dr. Eric Liguori
President – United States Association for Small Business and Entrepreneurship
[Dr. Bruton's tools] are powerful, practical, and fun. I've used them working with companies in California and with students from Florida to Finland.
He continues to produce some of the most transformative and visually compelling, yet simple, tools for empowering the next generation of entrepreneurs. This is where design thinking meets entrepreneurship education!
Becky Rock
Nurse Clinician, Patient Blood Management Program – Alberta Health Services
I used to think that the whole concept of 'innovation' or thinking creatively was for the artists, engineers and of course, the designers out there … winning ideas seemed to 'just happen' to everyone else. Likewise, it seemed I was often trying to take my ideas straight from 'napkin to business plan'; I felt frustrated with the process and was rarely happy with the results.
With these approaches, I learned to stop seeing my ideas as fixed entities out of my control, but instead as ripe 'opportunities' with the potential to grow into those fantastic, winning ventures by my deliberately designing them to be. I now see all along I was missing valuable opportunities to prototype and workshop my ideas into winning ones. I wish I could have experienced this years ago! Don't expect to sit back and simply be told what to do … an integral part of the learning experience is to roll up your sleeves and dive right in, creating and exploring throughout.
Thank you … I feel the learning has only just begun!
Susan Clarke Muntean, PhD
Assistant Professor – UNC Asheville
During my time in the program, I expanded my vision of what is possible in the classroom, and gained the tools to make magic happen.
Doan Winkel, Ph.D.
Sr. Chair in Entrepreneurship & Director – Muldoon Center for Entrepreneurship at John Carroll University
Making significant changes to a curricular project is daunting. The support and guidance received from Alex and [his teaching and learning scholars program] is instrumental in transforming the experience and delivering to my students.
(PS. And the food and scenery were phenomenal!)
John Dobson, Ph.D.
Associate Professor Practice, Graduate School of Management – Clark University
Thought provoking, challenging, yet inspirational … it will challenge what you think you know about entrepreneurship education, while at the same time giving you the knowledge to make you a better educator.
Andy Heise, MBA
Assistant Director at UMKC Regnier Institute for Entrepreneurship and Innovation – Bloch School of Management
The program is a great balance of facilitated work, group think, and individual work. The facilitation forces you to think in ways you maybe haven't, the cohort's breadth of experience is invaluable, and the built-in time to do real work allows you to make a plan to implement.
Dr. Tony Mendes
Past President – United States Association for Small Business and Entrepreneurship
Dr. Bruton spoke at our conference and he was FABULOUS. He consulted and prepared well ahead of time to make sure he would be creating value for the audience. At the event he delivered a keynote and ran an interactive workshop that is part of a brand new certification program we are offering through the Unites States Association for Small Business and Entrepreneurship (USASBE). Participants were raving about it and he received the highest ratings for his presentation. We are grateful for his contribution and look forward to his continued engagement in future events.
David Gaguche
CEO – G-Locate Technologies
Dr. Bruton is a great speaker and a very powerful communicator. He draws your attention very quickly to the points of focus, while still keeping you in view of the big picture. His visual aids are superb and keep you fully engaged.
Best of all was the content – I felt very inspired and better equipped to accelerate the level of innovation in our organization.
Ken Singer
Managing Director and Chief Learning Officer, SCET | Berkeley
I first met and worked with Alex when we were both advising Tec de Monterrey (widely recognized as the MIT of Mexico).
He is passionate about teaching the next generation of innovators and has a tremendous knowledge of the theory and practice of entrepreneurship. Accessible and charming, Alex is willing to share his unique insights and experiences with anyone brave enough to create something new.
We invited Alex to share his insights at Berkeley's Innovation-X panel on Reinventing Education in the wake of COVID-19 pandemic. He was a crowd favorite.
Dr. Stephanie Raible
Assistant Professor and Faculty Director, University of Delaware
Dr. Alex Bruton founded and led the Teaching and Learning Scholars program with a group of experienced faculty from different disciplines from across the world. His expertise in teaching, learning, and curriculum development provided our group with a common language and invaluable insight for our own practice. The structure and guidance he provided throughout the program had a profound impact on my ability to make informed progress towards developing a strong, cohesive curricular sequence. Moreover, Dr. Bruton helped to create a strong community of practice, making sure we connected not only with him as the group's leader, but with each other as fellow scholars and educators. I highly recommend Dr. Bruton for his ability to create high-impact programming for new and experienced educators!
Catalyzing change through education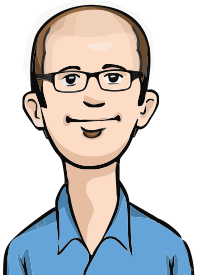 Hi, I'm Alex Bruton.
And I help people (learn to) innovate.
In a nutshell, that means I work with really cool people doing really cool things to help them create really big value.
It's pretty fun!
The Innographer is an open education company founded in Canada in 2011. I started it out of a desire to have more impact through my educational development and leadership initiatives than I otherwise could. And to push me to keep growing in my own professional practices.
It's run as a social business and, together with partners, it has helped me make available world-leading tools, methodologies, approaches, and technologies – via Creative Commons licenses, new business ventures, online courses, leading web-based tools and platforms, entrepreneurial schools, and unique professional development programs. It's always been a project of passion and a vehicle for social and organizational change in the world around us.
I've been honored over the years to work with: people leading change at some amazing educational institutions; leaders at all levels in corporate contexts; directors of nonprofits and social businesses set on changing the world; and scores of individual educators, innovators and entrepreneurs.
And I can't wait to meet you too!
Thank you for being here.
– Dr. Alex Bruton, Founder and President
Let's do something great together!
Please reach out today if you think Alex can add value to the work you're doing.