Dear Friend,
I'm so excited!
We're building a cohort-based course on Building Teams Where the Best Ideas Win.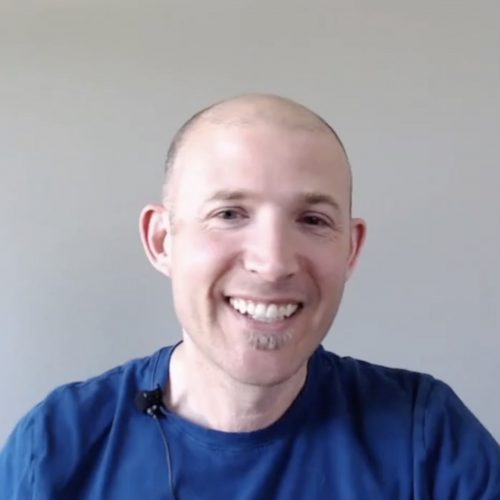 From: Alex Bruton
(It'll only take 2-3 minutes!)

Your input and ideas would really help me as we begin to pressure-test this new kind of learning experience in the areas of ideation and merit-based innovation – sort of a cross between a mastermind group and a deep-dive innovation design school for our post-pandemic times.
Would you fill in this 2-3 minute survey?
FAQs
What is a "cohort and community based" course?
In a cohort and community based course (CCBC), a lot of the learning happens online. But not in a self-paced-watch-some-videos-and-then-write-a-test kind of way.
In many ways, a great CCBC is a real evolution of what most of us know to be possible in online learning experiences. Although the concept of cohorts definitely isn't new in learning, a proper and truly leading-edge CCBC is something that few educators or institutions can offer yet at the level that's possible with today's best technologies and pedagogical approaches.
As the name implies, learning happens as part of a cohort or group. Its members go through an engaging and compelling journey together, facilitated by one or more experts.
And, importantly, they don't just learn about stuff. They learn by doing stuff. Learners come out of the experienced having built and performed a set of demonstrable competencies. And having had an impact.
As Wes Kao shares (see below), CCBCs are often delivered live and they'll usually have fixed start and end dates to emphasize the doing aspect. To participate, you need to be present and engaged, and you need to commit to accomplishing real goals in real time.
As outlined by Forte (also see below), cohort-based courses are set apart by their:
Being part of a community
Being held accountable
Deep interaction
Significant impact
To get you started, here are a few CCBCs from different disciplines:
And here's a little more reading on the topic:
Can you tell me more about it?
You bet! Here's some of the history and where we're headed:
Then 3 years ago
My buddy Mike Le and I launched the self-paced Idea Maker Course, which is used in all kinds of educational, non-profit, and corporate contexts around the world.
Just check out the impact we've been having!
And this fall!
We're bringing things to a whole new level for our post-pandemic world – by developing a world-class cohort-based learning experience. Essentially, we're building a cross between a mastermind group and an online innovation design school. For the best corporate and startup leaders anywhere.
(Are you new to the shift that's taking place from content to cohort? Read about it here.)
If you like what we've built in the past, then be sure to stay tuned because we're about to really change the game!
Okay, but what's it actually going to be like?
Good question, and we're still working it out as we design the program. It's why we're getting in front of people like you to test our assumptions and learn what's needed.
For now though, we can share the following challenge that we've set for ourselves:
To build an online version of the kind of experience we were able to accomplish through the Spark School for Innovation by Design: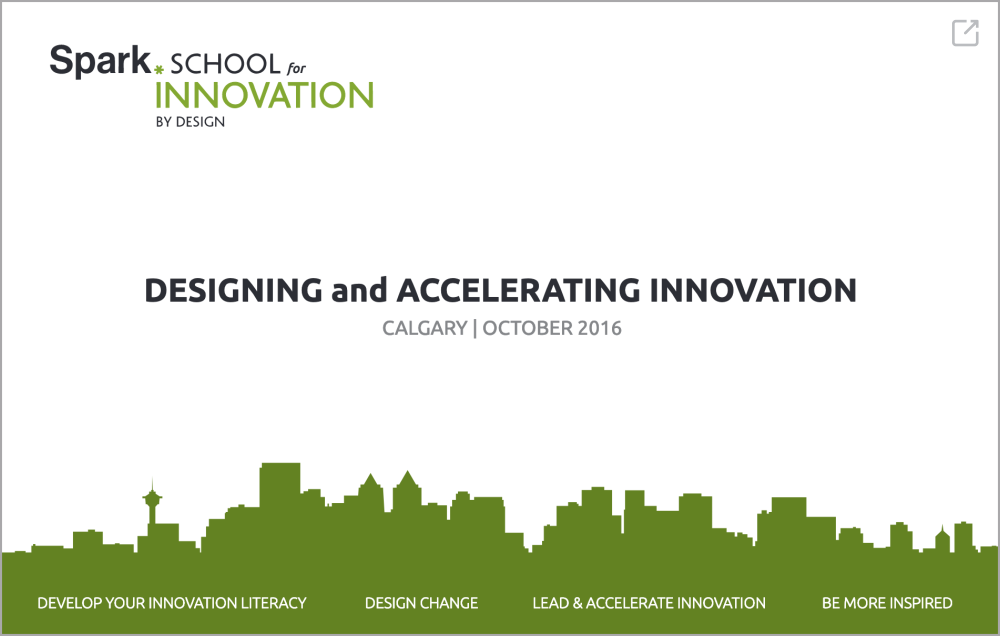 but with with a deeply immersive and impactful experience and the option for truly global online reach – both enabled by the best technologies and approaches available today for engaging a community of leaders.
We're not sure yet. Given the very high touch nature and depending on the guests engaging with a given cohort, we're looking at $3,000-4,000 for a five-day course when coupled with a several-month innovation design studio and mastermind experience. And $1,000 for only the course component. We envision different rates for non-profit and educational audiences. We welcome and would appreciate your feedback and guidance.
Yes please! We're still at the validation stage, but it would help a lot if you would …
(It'll only take 2-3 minutes!)